Gastric Balloon
Intragastric balloon placement is a weight-loss procedure that involves placing a saline-filled silicone balloon in patient's stomach. This helps to lose weight by limiting how much he/she can eat and making the person feel fuller faster.
Who it's for?
Body mass index (BMI) is between 30 and 40
Willing to commit to healthy lifestyle changes, get regular medical follow-up and participate in behavioral therapy
Have not had any previous stomach or esophageal surgery
How does it applied?
The intragastric balloon procedure is done in the endoscopy unit as an outpatient procedure. You'll be sedated for the procedure.
During the procedure, the doctor advances a thin tube (catheter) loaded with the intragastric balloon down patient's throat into his/her stomach. Next, the doctor advances an endoscope, flexible tube with a camera attached, down his/her throat into stomach. The camera allows doctor to see the balloon as he or she fills it with saline.
The procedure takes about a half-hour. Patient can normally go home one to two hours after the procedure is finished.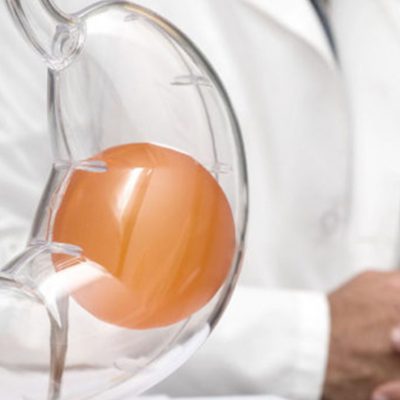 How does it work?
An intragastric balloon can make the patient feel more full faster than he/she normally would, which often means he/she eat less. One reason is that the intragastric balloon slows down the time it takes to empty the stomach. Another reason is that the balloon seems to change levels of hormones that control appetite.
The amount of weight person lose depends on how much you can change your lifestyle habits including diet and exercise. Based on a summary of currently available treatments, loss of about 7% to 15% of body weight is typical during the six months after the placement. Total excess weight loss ranges from 30% to 47%.
Permanent healthy changes in your diet, along with regular physical activity and exercise, are necessary to avoid regaining weight.
Frequently Asked Questions